Are you interested in sponsoring us and do you have a concrete proposal? Please This email address is being protected from spambots. You need JavaScript enabled to view it.
Parkinson2Beat thanks the sponsors below. They are listed in alphabetical order:
---
Arveco bv
Arveco bv sponsors the Parkinson2Beat gear.
---
Brasserie La Moer

The restaurant has just opened. You will recognize French influences and Brabant hospitality. A nice start or end point of your walk or bike ride.
---
HP Velotechnik
The manufacturer of the recumbent bike with which the journey of about 10,000 km is made.
It is a Scorpion FX with STEPS from Shimano. STEPS makes it possible to switch gears automatically.
---
Maia Mobiliteit
Go where you want, for as long as you want and as far as you want, despite small or large limitations, is important for your personal well-being. Moving forward through (mainly) manpower is important for yourself, for nature, for the people around you and for our living environment.

---
Mol4Media
You can always rely on Mol4Media. Hosting, website construction, SEO etc.

---
Oranjevereniging Nootdorp / winkelcentrum Parade
They host the reception and party for the cyclist on the 29th of June at 11:00.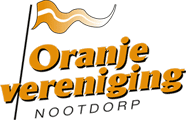 ---
Pelgrimroutes.nl
As owner of Pelgrimroutes.nl, I was confronted with Parkinson's consequences at a young age.
The impact on the lives of the victims of this terrible disease as well as their loved ones is enormous and often little recognized. We are happy to cooperate to permanently eliminate this debilitating disease.

---
Powerman
Every Powerman supports special and unique "good causes" The Ruud Overes initiative is one of those.
Ruud has the bad luck that he has Parkinson, but he has a mission: "Parkinson2Beat"
The treatment of Parkinson's requires extra research and therefore also money!
Ruud Overes asks in a unique way, more attention for Parkinson's disease, through his "Parkinson2Beat"
We are happy to support this special campaign.

---
Scoot2Be
Scoot2Be has taken care of a number of bicycle accessories.
Feel free with Scoot2be
Scootmobiles, Recumbents, Rolstoelen, Trippelstoelen, Rollators en Care Equipment
---
Storeplay
Digital media is the future! Storeplay.nl installs and supports TV-screens, in places where people are waiting, to engage with your visitors.
Storeplay took care of design and distribution this Parkinson2Beat advertisement on 500 tv-screens in The Netherlands!
---
Widemex
Widemex is internationally recognized company for their ironing boards, covers and accessories. The company has created and sponsored the banners for Parkinson2Beat.